CJESIM SURPRISE GIVEAWAY 2019
-INSTAGRAM CONTEST DETAILS-
1 winner will be selected to receive the Beige Vigilante Jacket if he/she could tell us the best Punisher scene they've ever seen in the movie, comics or Netflix Series
Contest ends on Tuesday, March 05, 2019 @ 10pm EST
Winner to be announced on Wednesday, FEBRUARY 06, 2019 @ 9pm EST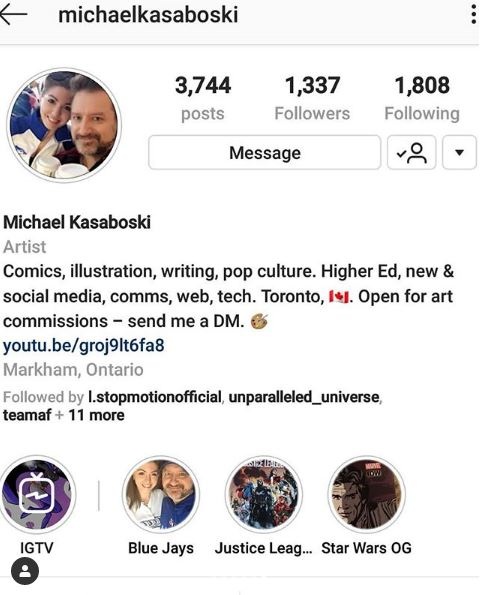 CONGRATS MICHAEL KASABOSKI!!!
We would like to thank everyone who participated our giveaway. There were a lot of great entries and one of the most popular was the Netflix prison fight scene. But one entry really stood out the most and it's from the pages of Civil War series submitted by Michael Kasaboski. Not only the scene was great but he also put a lot of effort into his entry. He also reposted the photo on his IG account and like we mentioned, it will give everyone a chance to earn an extra point. Make sure you check out his profile. (He also happens to be an illustration artist!) Thanks for playing and stay tuned for more giveaways soon!
MICHAEL POSTED…
The amazing@cjesim is giving away one of his custom tailored vigilante action figure jackets 🧥 tonight and all you have to do is share the photo of his work and tell him your favourite#Punisherscene from comics, TV or movies. I've been a life long Punisher fan, but my fave Punisher scenes is actually pretty recent and comes from the pages of the fifth issue of the Civil War series, circa 2006. Spider-Man has just had a falling out with Iron Man, he's beat up and shot up and flees into the New York sewer system for refuge and an escape route. What he finds are two villainous thugs in the form of Jester and Jack O'Lantern. They are in the process of beating Spidey within an inch of his life when two gun shots ring out in the catacombs and Jester and Jack O'Lantern's heads each explode in sequence. Two white, booted feet step out of the sewer water before we cut away to a few other scenes, eventually ending up in Captain America's hideaway where he and his fellow outlaw heroes are planning their next move. Suddenly the door 🚪 to the hideaway bursts open and there stands the Punisher, holding a crippled and dying Spider-Man. "Get me a medic, now," is all he says. This scene is so awesome to me because when all the upstanding heroes are down and out, it's the down and dirty, no none sense Punisher who comes to their rescue, even though the Punisher himself is usually a target of the heroes and the Punisher is always severely out-powered by the superhero's, like, exponentially out-powered. Many writers have tried to integrate the Punisher into the stories of big league super powered characters and many have failed. But, this story absolutely nails the character of the character of the Punisher and how he can operate in the same universe as the big powers... and it drives it home. I love, love, love the portrayal of the Punisher in this scene.
WARNING
Choking Hazard. Not intended for children ages 6 and below. May contain metal wires and small parts.
Can cause allergic reactions. Not intended for people with fabric allergies. May contain chemicals produced during material treatment.
Intended for adult collectors only.